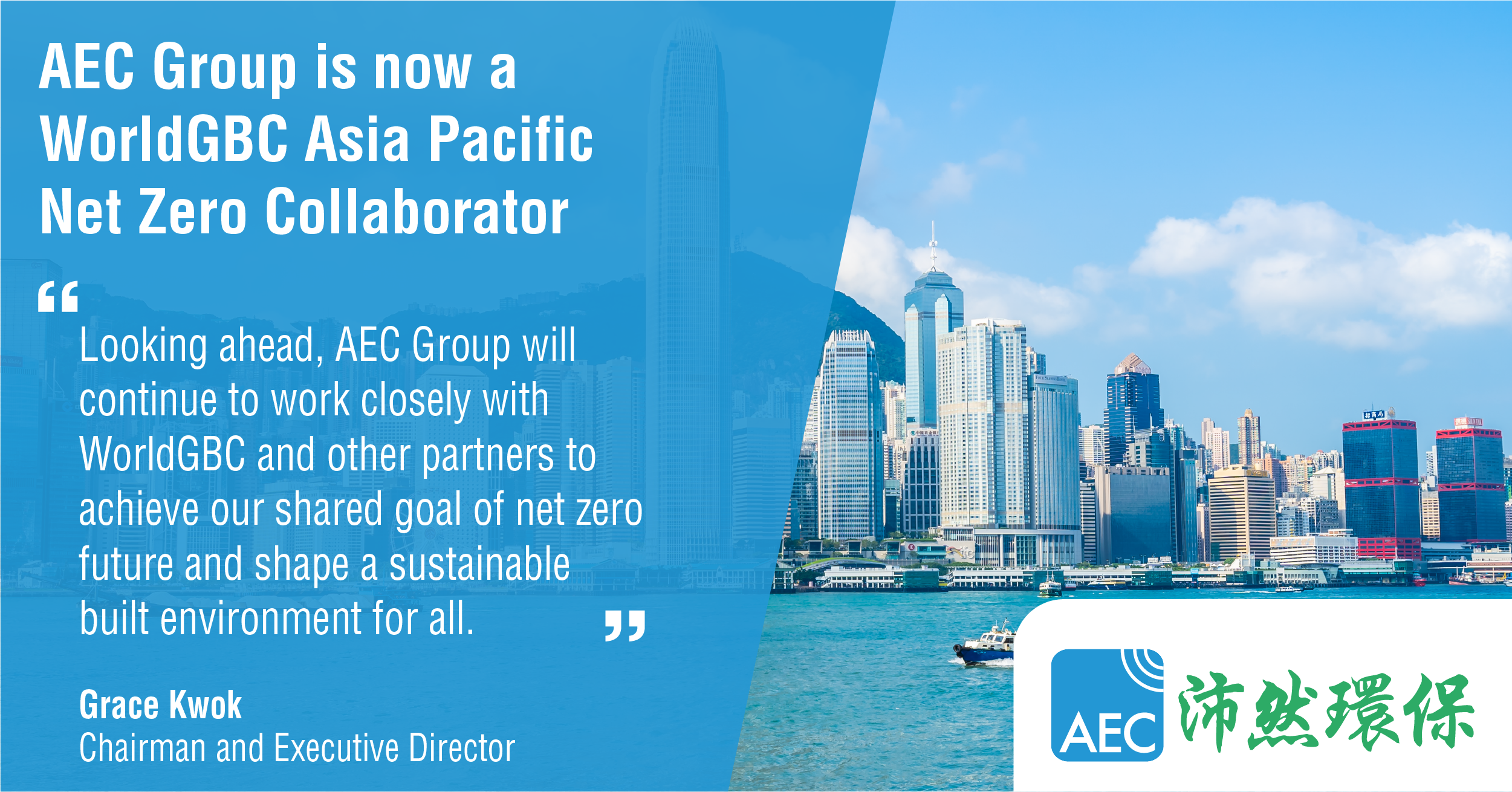 Share

Print

AEC Group Joined Ranks of WorldGBC Asia Pacific Net Zero Collaborators
Category
Corporate News
Date
10 May 2021
Tag

News & Events
Share

Print

AEC Group is pleased to announce that the Company joined ranks of WorldGBC Asia Pacific Net Zero Collaborators, collaborating closely with World Green Building Council in the Asia Pacific Region to increase confidence and momentum towards a net zero built environment. AEC Group shall provide further insights, as well as resource the roll out of WorldGBC's Advancing Net Zero programme, a global project working towards total sector decarbonization by 2050, in the Asia Pacific region.
Ms Grace Kwok, Chairman and Executive Director of AEC Group, said, "We are delighted to become one of the WorldGBC Asia Pacific Net Zero Collaborators and strengthen our commitment to driving the transition to a net-zero future. AEC Group has been ramping up efforts to advocate net-zero transition and build resilience to climate change. Looking ahead, AEC Group will continue to work closely with WorldGBC and other partners to achieve our shared goal of net zero future and shape a sustainable built environment for all."
Click here for the press release.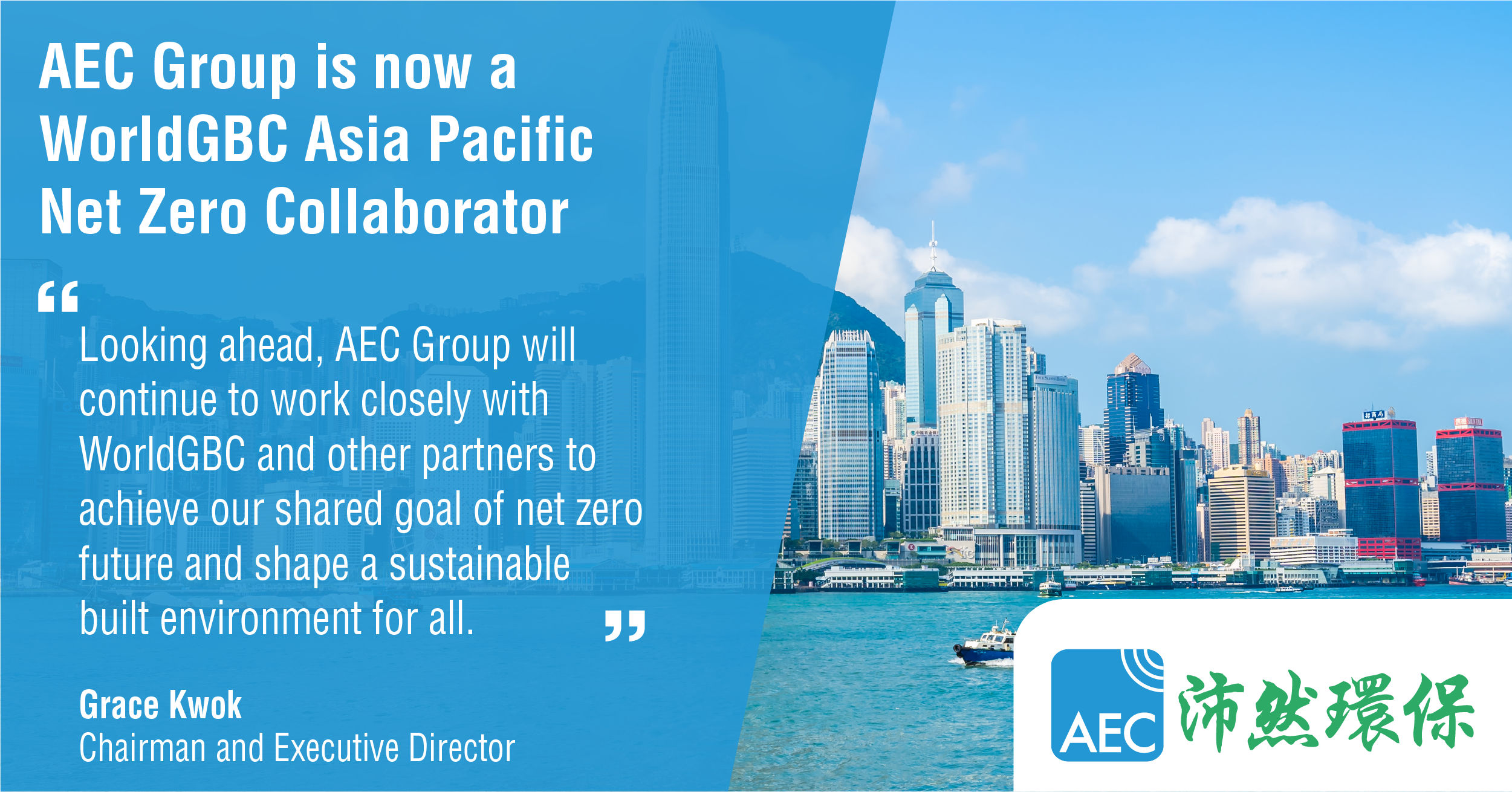 News & Events