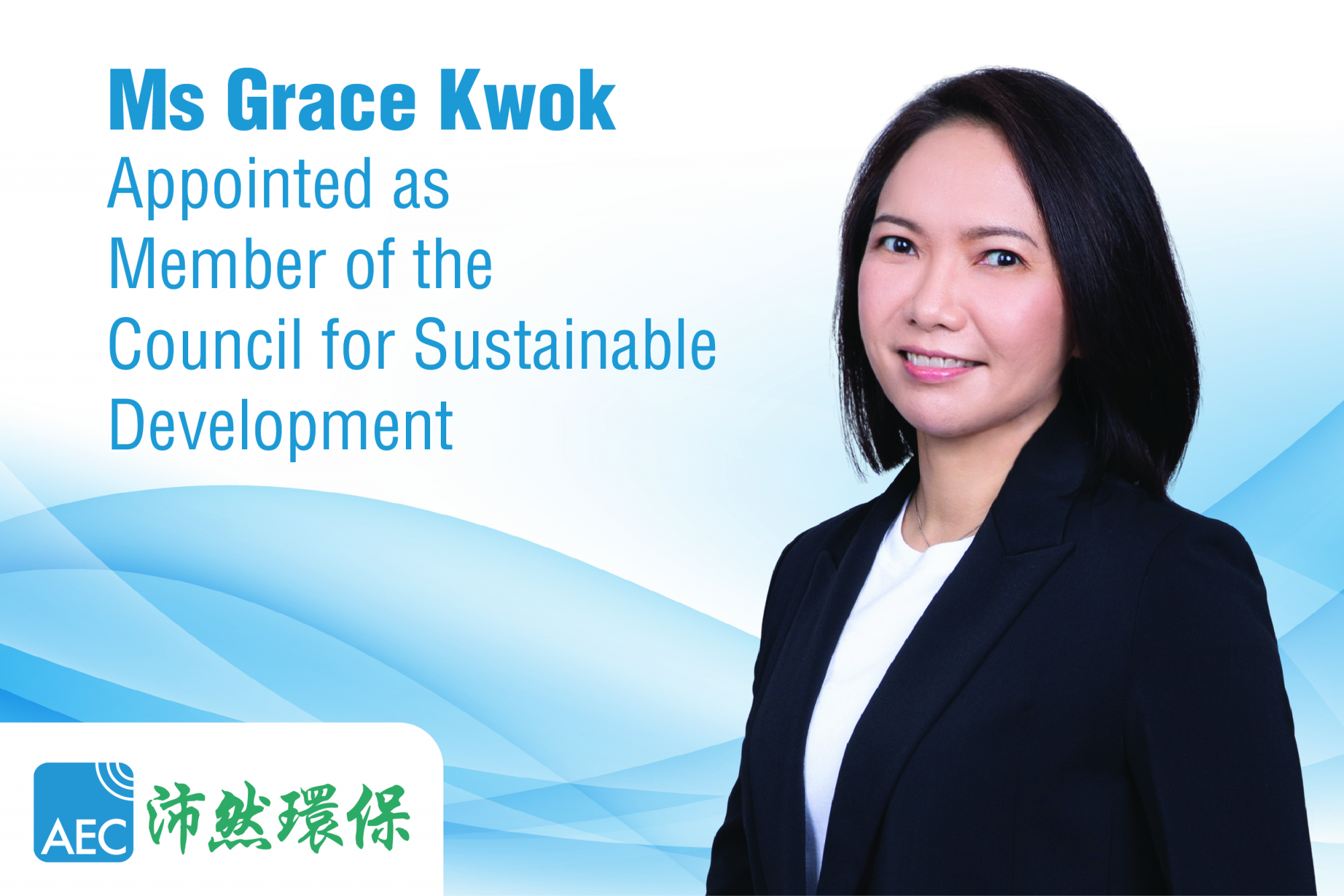 Share

Print

Ms Grace Kwok Appointed as Member of the Council for Sustainable Development
Category
Corporate News
Date
24 Feb 2021
Tag

News & Events
Share

Print

The Government today announced appointments to the Council for Sustainable Development, where the Council membership represents a mix of stakeholders from different sectors of the community including the environmental, social services and business sectors.
Ms Grace Kwok, Chairman and Executive Director of AEC Group, is one of the 10 new members of the Council. The term of service will commerce from 1 March for a two-year term.
In the coming days, Grace will continue to work closely with other Council members in driving the sustainable development in Hong Kong, speeding up the transitions for deep decarbonization, and achieving the goal of carbon neutrality by 2050!
Click here for the press release.

News & Events